100% Bamboo Premium Toilet Paper - 24 Rolls
| | | | |
| --- | --- | --- | --- |
| | Free Delivery with all subscription orders over $30 - enter code SUBSCRIBE at the checkout | | Save Money - Receive 10% off every subscription order |
| | Free Gift with your first subscription order | | Cancel Anytime -  Free of commitments |
Free shipping on orders with Bamboo Premium Toilet Paper - 24 Rolls ONLY or orders over $50.
What's included:
24 rolls of 100% Bamboo Premium Toilet Paper.
This toilet roll is made with sustainable and forest-friendly bamboo. No habitats were disturbed in the making - instead, we plant more trees.
--
Why Bamper bamboo toilet tissue?
- 100% forest friendly
- No chlorine bleach
- No inks or dyes
- No scents or chemicals of any kind
- 3ply and super soft
- 248 sheets per roll (50% more toilet paper than a standard roll)
- Hypoallergenic certified
-

 Works
 well with most septic tanks: 

Bamboo toilet paper is unlike traditional toilet paper (and even 

recycled toilet paper) which tend to clog pipes and septic systems. Traditional toilet paper causes such trouble because it often does not fully break down. Bamboo toilet paper on the other hand is 100% biodegradable which leaves plumbing working well.
- This product is packaged with recycled paper - no plastic is used.
Environmental Impact:
Every day, 27,000 trees are cut down just to make regular toilet paper. We believe making toilet paper out of bamboo is the best environmentally positive swap for regular toilet paper. You might be surprised to learn that bamboo is grass, not a tree. It grows incredibly quickly, making it a sustainable source for toilet paper. Buying Bamper 100% bamboo toilet paper will make you feel good knowing that you're helping to reduce deforestation one flush at a time.
--
FSC certified responsible forestry and paper pulp processing.
Customer Reviews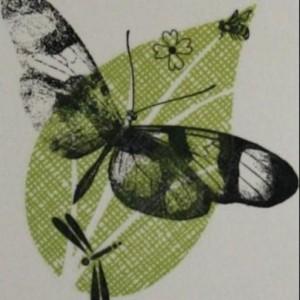 SK
07/09/2021
Sandi K.

Australia
Loo rolls
Love this toilet paper, soft on your b-m, no dyes, ecological, win, win all around
07/08/2021
Lachlan N.

Australia
What a delight!
Premium toilet paper - an absolute treat every morning
04/29/2021
June B.

Australia
Loo paper
Very satisfactory. Happy to know it is also eco friendly.
04/07/2021
Chantel V.

Australia
Best Toilet Paper!!!
I am so happy I made the switch to bamboo toilet paper and even happier there is no bleach or toxic chemicals. Win win! Also the quality is amazing!! Highly recommend!!!