Urban Ethos
Shop For Your Grandkids Bundle
AS SEEN ON INSTAGRAM!
Free shipping on all Australian orders over $50
What's included:
6 x rolls of 100% bamboo premium toilet paper
1 x Large SugarWrap Eco Rubbish Bags - 35L
1 x Eco Cling Wrap - Recyclable
1 x SugarWrap Sandwich Zipper Bag
1 x Eco Turtles Bathroom Eco Cleaning Tablet
1 x Eco Turtles Bathroom 750ml (empty) Reusable Spray Bottle
1 x Eco Turtles Reusable Multipurpose 750ml (empty) Spray Bottle
1 x Eco Turtles Multipurpose Eco Cleaning Tablet
1 x FreshPaper for Produce 4-sheet pack
1 x Complimentary Reusable 'Shop For Your Grandkids' Tote - SOLD OUT
--
Bamper:

- 100% forest friendly
- No chlorine bleach
- No inks or dyes
- No scents or chemicals of any kind
- 3ply and super soft
This product is packaged with recycled paper - no plastic is used.
Eco Turtles:
Cleaning up our planet begins with cleaning our homes. The starter kit is the perfect introduction to reducing single-use plastic bottles in our home. 
Each tablet makes 750ml of cleaner in our reusable spray bottle.

Fill with water, drop in the tablet and get cleaning!
Each spray bottle has two spray options - a stream and a spray. Turn the nozzle 180 degrees to change the spray action.
Eco Turtles Cleaning Tablets are:
- 100% natural and organic
- Eco-certified
- Biodegradable
- Quickly dissolves and removes odours with the power of effervescent technology.
- Each tablet makes 750ml of cleaning solution.
- One tablet per pack
SugarWrap:
SugarWrap offers the same functional durability as regular petro-based plastics, however, it is carbon positive and completely sustainable and renewable.
FreshPaper:
Just use ONE small FreshPaper sheet for an ENTIRE fridge drawer, fruit bowl, salad bag or berry carton… to keep all you produce fresh for up to 2-4x longer, naturally! Compostable, biodegradable & recyclable.
--
Urban Ethos Bundle includes the below certifications:
* FSC certified responsible forestry and paper pulp processing.
Customer Reviews
07/11/2021
Julie L.

Australia
Shop for my GrandKids
Wonderfully, Amazing Products I Love everything is EcoFriendly & my GrandKids Appreciate me purchasing these products Take Care & Keep Safe ☯️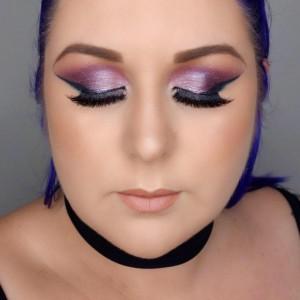 M
07/06/2021
Marisa

Australia
Fantastic Starter Set!
If you are wanting to make the switch to a more sustainable home and lifestyle this bundle is the perfect starter set! Filled with everything you need I have enjoyed incorporating all these goodies into my routine in particular the bamboo toilet paper which is soft and just as good if not better than the brand names I would have previously purchased! This also makes a thoughtful house warming gift to get your friends and family started sustainably on the right foot.
07/05/2021
Nina

Australia
Great gift and great for environment
This is such an amazing gift idea and at no expense to our environment. Everything in here I have used, I like using Urban Ethos because these are not products available anywhere.
07/01/2021
Jo

Australia
Great starter pack!!
Love this bundle, a fabulous way to try a whole lot of wonderful eco products!
07/01/2021
Charli H.

Australia
Love this idea
Such a great bundle of products. The papers to keep your fruit and veggies fresh work so well! My all time favourite are the turtles and the spray bottle. So great that it is re-usable and easy to use. Have already purchased more for my camping setup too as its all light weight and packable.